Recently we stumbled across the extremely talented Heather Lafleur who is the brains behind Blumenbabe Illustration. As a graduate of the Rhode Island School of Design, Heather has worked as an award-winning corporate designer for a range of international branding agencies in NYC, Toronto, and Zürich before opening her own studio, Lafleur Design, in Munich. She is obviously one talented lady! Describing herself as an "avid doodler and journal keeper" Lafleur combines her love of drawing & creative writing with what's trending in the world of fashion and design.
Loving flamingos and fashion just as much as we do, Heather created this rendition of The Bahamas print from our collection Tropic Of Babylon. We thought it was so cool we just had to share it with you! We always appreciate a handsome interpretation and discovering talented, creative individuals like Heather is certainly a bonus.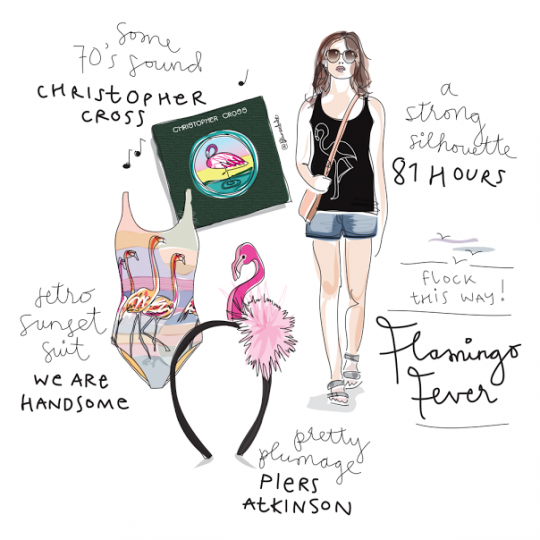 To view more of her incredible work follow Heathers instagram @blumenbabe.
//