Here at WAH HQ we love to mix it up. With our latest collection The Catalyst seeing vibrant new prints and more athletic, innovative shapes, we thought why not add some amazingness to the mix. Monochrome. Minimalist. Simple. Elegant. Just a few ways to describe our latest and exclusive capsule collection; CHROMA.
Shot on our journey around the stunning national treasure Hamilton Island by Sebastian Kriete and featuring our favourite go to WAH babes Margot Bushueva and Olga Yalanskaya, CHROMA epitomises the ultimate modern, minimalist beach babe. The capsule is chic and contemporary with two distance styles. Whether you are an 'all black everything' kinda girl or love a #whiteout, CHROMA is the perfect combination of black & white bliss. Featuring the Bra Bikini and Racer Zip One Piece we aimed to combine modern minimalism with monochrome elegance.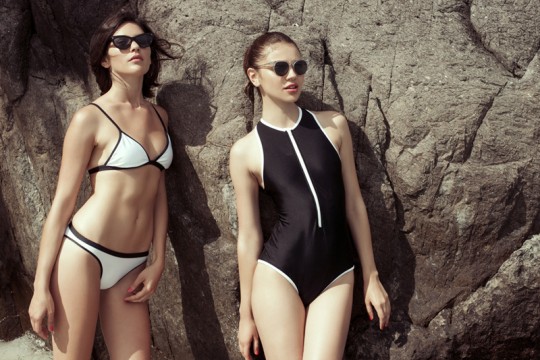 CHROMA adds a whole new level of versatility to our latest collection and we are so incredibly excited to see these designs on our very handsome customers. So don't forget to tag both @wearehandsomeswimwear & @wearehandsome on Instagram to show off your CHROMA style and tweet us @wearehandsome .
#wearehandsome #chroma
Shop the collection exclusive to our e-boutique here.
//