My obsession with leather (nothing kinky) has been going on for a few years now. I am always investing in new leather items including boots, bags, jackets, vests and pants to expand my already over flowing wardrobe. Having a skinny leather pant custom made for me was probably one of the smartest fashion decisions I have made. They keep me warm in winter, as well as adding that edgy look to what could otherwise be a plain outfit. Whether it's a plain boyfriend tee, crisp white shirt or this seasons peplum style top, a pair of leather pants will definitely match with anything. So this is the time ladies, to invest in a good pair of leather pants. You will not regret it.
My favourites out at the moment come from One Teaspoon, Winston Wolfe  and Bassike.
Both One Teaspoon and Winston Wolfe have taken the boyfriend slouch style applied it to leather ever so perfectly. One Teaspoons 'The Mercury' leather pants come in both white and black. My favourite is the white; it's fresh, clean and edgy, perfect for all seasons of the year. Its perforated look is perfect if you want to wear leather in a casual setting. I would pair this with a jersey, casual tee and a pair of kicks.
Winston Wolfe. The masters in everything leather. From tanks, dresses, A-line skirts, structured shorts, boots and backpacks, they have got it covered. Every time I look at their Instagram or website I fall in love even further with every item. The latest SS13 collection 'Black Mumba' is just too good to resist. In terms of pants, invest in either the Boyfriends Girlfriends slouch pant or the Esmeraldas cuffed tracksuit like pant. Purchasing either is a solid choice and will most definitely become a classic lasting item in your wardrobe.
Bassikes Relaxed Leather Pant and Slim Stretch Low Slung leather pant are both equally divine. Whether you want skinny or boyfriend, both can be worn in a casual or formal setting. Wearing either pant with an oversized knit, black pumps or platform kicks would be absolute perfection. I would even be so bold as to double up with a leather tank or leather peplum top.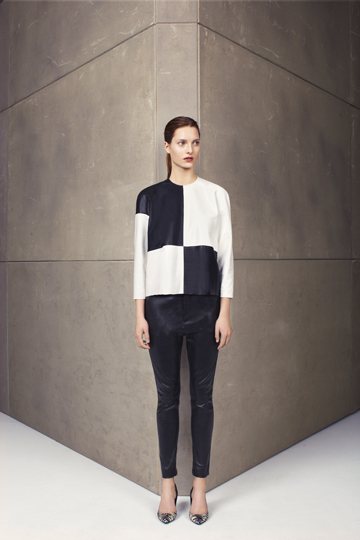 Fashions come and go but leather, well leather is an investment. What are the items in your wardrobe that have lasted the test of style time?
Divine Wanderer