With the plethora of coffee scrubs on the market these days, opting for the pre packaged convenience can become super expensive. Now don't get me wrong, I have tried a few myself and found that in comparison to making my own, it just doesn't cut it. With the amount of time spent online, ordering the product and awaiting for it to arrive, I could have just wandered into my kitchen grabbed the ingredients from my shelf and make my own. Perfect to help you shape that summer body here is our very own organic Coconut Coffee scrub:
So that is when I decided, thats exactly what I would do. Since making this decision, creating my own coffee scrub has been a game changer. My skin looks and feels better, the coffee has invigorated my skin and given it new life. Here is my compel and effective recipe:
Ingredients
1 Cup of Coffee grounds
1/2 cup  of Coconut sugar
1 tbs Salt
1 tsp cinnamon
1/2 cup organic coconut oil – Melt on stove if cold pressed
Jar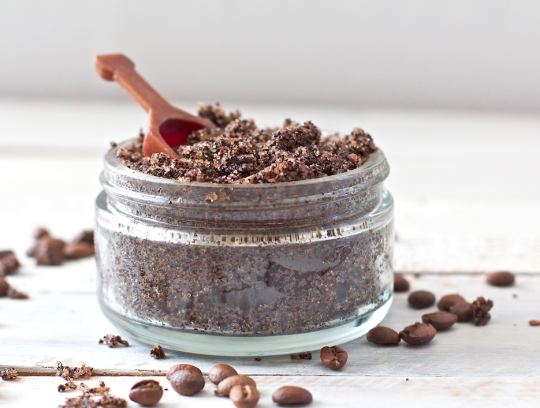 Method:
Combine the ingredients together to create a gritty paste like consistency. Transfer the mixture into a jar and place in a cool area. Do not refrigerate as the coconut oil will solidify.
It is as simple as that. Home made coffee scrub straight from your cupboard.
//
Divine Wanderer
photos: offbeatandinspired.com