Since the seasons are changing, like any girl, my hair styles will need to change and adapt to suit this. So I have decided to seek hair inspiration. I have had every hair style under the sun, really short and choppy, long and luscious, medium and blunt, ombre, dye dip, blonde, brown, blonde again, boho style, concave…you name it I have had it. You may say that I am a little obsessed with hair styles. My attitude towards my hair is exactly the same towards my clothes; be individual, be who you want to be.
What I love about contemplating and choosing a new hair style is that you can play with styles to suit your personality, or even go the dramatic drastic change that will get everyone talking. My favourite thing about my hair at the moment is that it is malleable and adaptable to any style I want it to. It is not too short that I cannot slick it back for some power hair sex appeal; it is long enough to be blunt and straight for the everyday look, and in healthy enough condition to tease, scrunch and curl into playful Boho locks.
I would not be able to achieve this however without sticking to a rigorous hair routine. Making sure my hair is washed, treated, blow dried and styled using the best products is the key to making sure my hair looks almost as good as the photos I seek hair inspiration from. Obviously I don't have camera ready lights shining down on my hair wherever I go, but I feel like I manage to achieve a similar look and that is all I can ask for.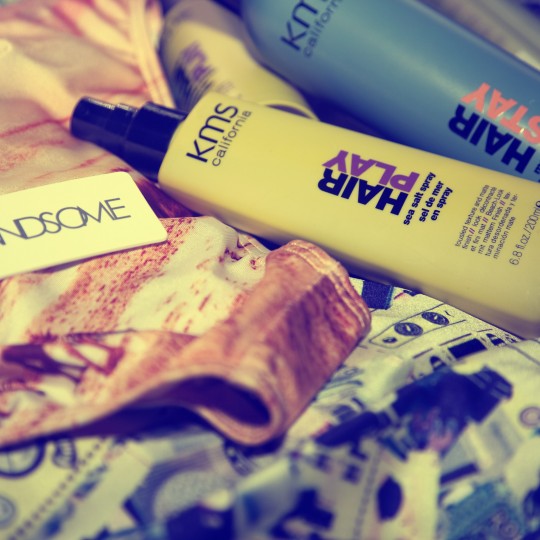 So to achieve gorgeous locks at Mercedes Benz Fashion Week, we are lucky enough to be using KMS California Australia's products on our stunning models. Since I am seeking hair inspiration, our runway locks will most likely become my go to source. Lucky for you, KMS have a range of products for all hair purposes. Personally, I absolutely love their SilkSheen range. I highly recommend taking a squiz on their website and follow them on the KMS FB page for regular updates and all things hair.
So tell me, are you thinking of changing your hair this season?
Divine Wanderer