Our new collection 'The Catalyst" is finally here. We are extremely excited to release this collection as things are a little different, as you may notice. The collection sees our aesthetic taken to whole new level. With more athletic shapes and strong silhouettes as well as new and inspired prints 'The Catalyst' is exactly that, a catalyst for change.
Always inspired by our search for the never-ending summer and respect for nature, the collection of unique prints range from playful to fierce. We decided that it was time to change it up, with racer neck lines, strong panelling, cropped rashies and of course a hint of resort wear, the collection has a something for everyone. What we love about this collection is that it is a daring as it is demure. Think cocktails on the beach, lazing by the pool meets jet skiing, paddling boarding and surfing. The collection caters the ultimate We Are Handsome woman. Strong, feminine, feisty and active.
Now you may have noticed that every now and again, we head off on a little 'workation'  to shoot our latest look book. With Odyssey Rising shot in The Maldives we thought 'How could we possibly top that?' turns out, we did. We jetted off the homegrown paradise of Hamilton Island in The Whitsundays, Queensland. We played on the white sandy beaches, drank cocktails, floated around and on the Great Barrier Reef and all along the way we took a few pictures. Ok maybe more than a few. It really is a hard life. Inspired by Jeremy's all time favourite photographer Slim Aarons, our look book pays homage to 60s and 70s hotel and beach lifestyle. It's playful, it's fun, it's handsome. See for yourself.
Shot by the talented Sebastian Kriete and filmed by Anthony MacFarlane 'The Catalyst' was brought to life by our favourite babe Margot Bushueva and the beautiful Olga Yalanskaya. What more could we ask for? Perfection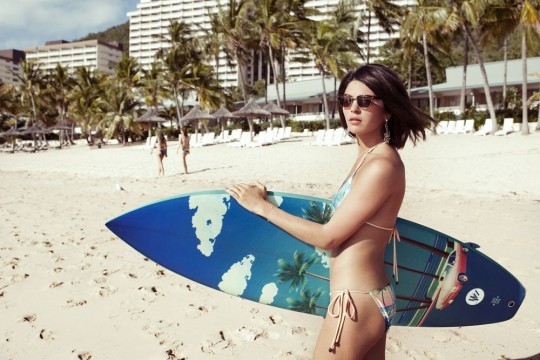 See all the Behind the Scenes action below.