Dominique LeToullec does it all: model, blogger, personal trainer and online trainer and nutritionist. With a successful background particularly in personal training, Dominique has some great success stories to tell, helping people achieve their fitness goals and amazing body transformations. So, who better than Dominique to bring some motivation and inspiration to the We Are Handsome runway; safe to say her energy matched the activewear she was rocking.
What inspired you to start being active/to be an athlete?
I love feeling and being fit and healthy, that in its own motivates me.
Results also keep me extremely motivated, I love keeping my body in shape and being lean and toned all year around. Watching other people achieve their goals and being able to help them achieve them is also one of the most rewarding feelings that is a constant motivation.
What do you love most about this lifestyle?
I love that I live a balanced healthy life that makes me feel grateful and happy everyday. Looking after yourself is so important and I get to not only do that on a day to day basis but I also get to help others do so as well through personal training.
What is a normal day like for you?
I wake up early usually 5am, I start with a glass of warm water and lemon to kick start my metabolism.
I then take my puppy Bali (A beautiful Aussie bulldog) for a quick walk and then head to Icebergs gym located at Bondi Beach to start training my morning clients. I usually train between 3-6 clients every morning.
I then head home and take Bali for a big play and work from home doing my online training and nutrition programs, working on my health and fitness blog www.dominiqueletoullec.blogspot.com.au that I am revamping and also my website that is going through a big change and will be re-launched next year www.bodybydominique.com I think it is very important to update things regularly and I am planning on making these two sites absolutely amazing!
I then return back to the gym in the afternoon and train clients into the nighttime. Again ranging from 3-6 clients. I'm very selective with who I train, they have to want it themselves and be willing to put in 100% to achieve the results they are wanting.
On somedays I have photoshoots. Yesterday I shot a billboard for a very well known health and fitness company that is launching a new protein powder, I have to be tightlipped but it will be released soon and you're bound to see it.
I do a lot of commercial modelling which I absolutely love. I love representing brands that mean something to me. Most of the time I am modelling for fitness/health companies. Rebel Sport is a company which I have worked for, for many years which is the powerhouse of supply Australia with some of the best sports brands. I have done TV Commercials for Rebel, Berlei sports bras, Power Tube Pro and many more. I of course do all types of modelling with my modelling agency WINK MODELS in Australia and also internationally. From commercials to catalogues, its an amazing industry that I am happy to be apart of. I am also a brand ambassador for a number of health and fitness products, and I love receiving the new products that hit the market and telling my online followers as well as clients and friends about the new amazing product/fashion item etc that has hit the market. Sharing knowledge from something you have personally experienced/received is, I think the best way to give advice on anything. I look forward to working with and representing some amazing companies and brands in my career!
How do you balance your time?
I am a great organiser! This probably comes from me being an event manager for 8 years prior to becoming a personal trainer. I structure my day to fit everything in and have diaries, to do lists etc to ensure my time is balanced the way it needs to be.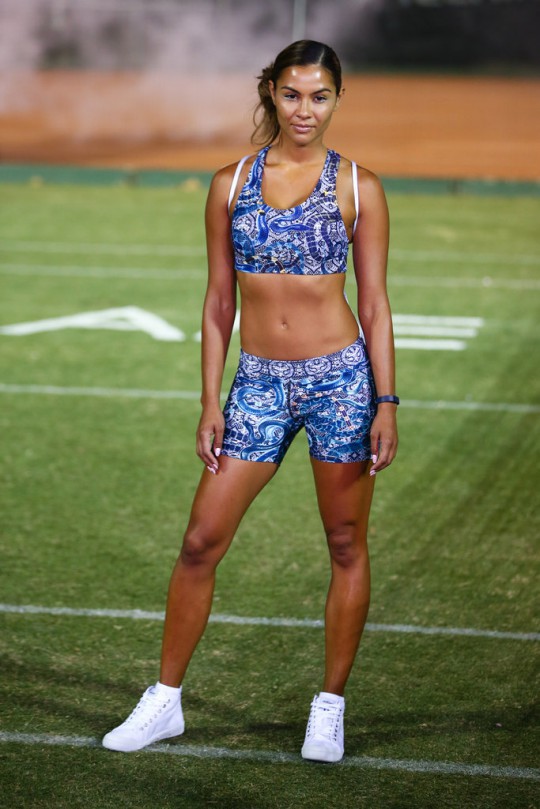 What is your favourite work out?
My special booty and ab workout that I do twice a week and all my female clients absolutely love!
What is your best beauty tip?
Moisturise, your skin needs to be hydrated and will thank you for it! I love silky smooth skin!
Favourite work out music/song?
I love all types of music, my favourite track at the moment is Lean on by Major Laser feat. DJ Snake. Killer track for the gym!
Your favourite thing to do when you are not working out?
Spend time with my baby girl, my bulldog who's name is Bali.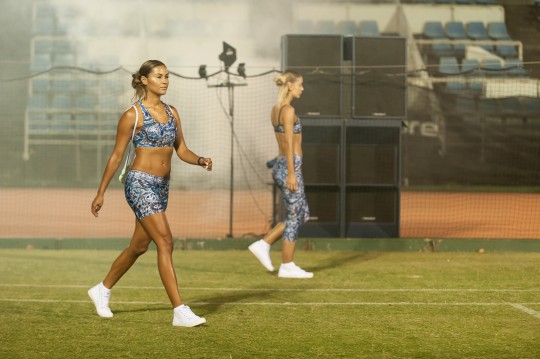 Favourite place you have travelled to?
I have many. I recently went to the Maldives and can definitely say its one of the most amazing places I've travelled to.
Dream place you'd like to travel to?
Everywhere, I want to explore the world over and over again.
Fitness goal you dream to reach?
To have a beautiful fit and healthy body after I've gone through pregnancy
How do you see your future?
Happy, successful, fun
What are 3 things you can't live without?
Food
Love
Friendship
Your favourite photo you ever took?
Any photo which captures a moment of happiness and love is ultimately my favourite, there are many…
For everyday fitness inspiration, stay in touch with Dominique on Instagram @dominiqueletoullec and Twitter @domletoullec. Also be sure to follow her blog, Dominique's Healthy Mind Inside A Healthy Body, to catch her tricks, tips and motivation to living your life its full potential.