You know how bad your hair feels after you've had it done for an event? Well times that by a hundred and you'll get some idea of the condition of a model's hair during fashion week. With back-to-back shows, they're having their hair washed, dried and styled over and over again. That's why we were thrilled to have TRESemme on board for our show. Between TRESemme and our hair style director Keiren Street, our girls hair not only looked stunning, it felt amazing too (if you were lucky enough to get that close!)
The style we chose for our models relied heavily on their locks being in top condition. Thanks to an incredible array of TRESemme products on hand, we were able to create a soft and romantic style to compliment the collection.  Models strutted down the runway with hair slicked into a side part using red bobby pins, with long cascading beach waves down one shoulder.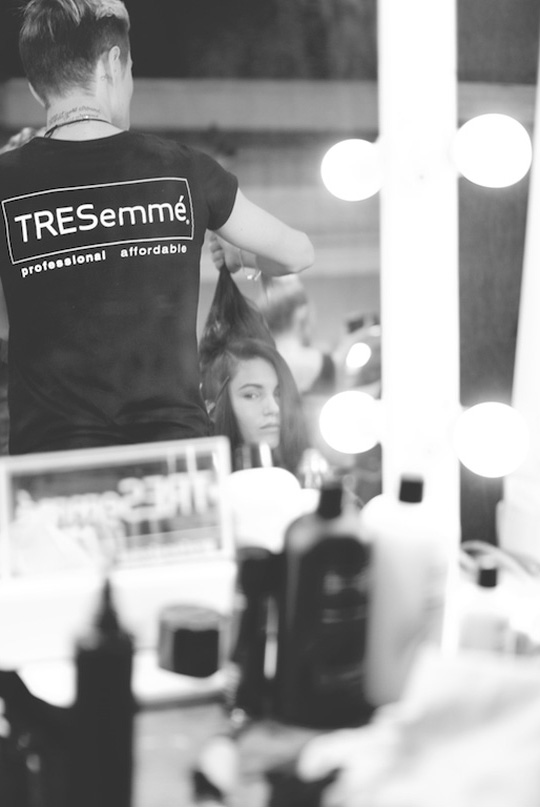 A big thanks to the hair care gurus over at TRESemme for keeping our models locks looking luscious.