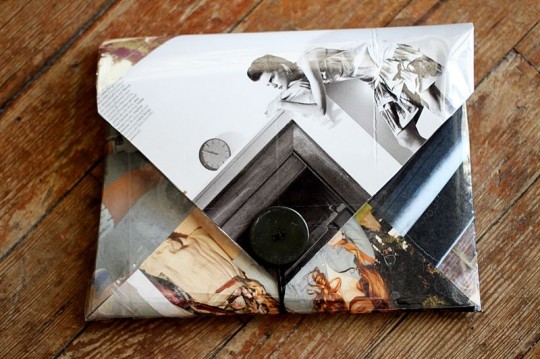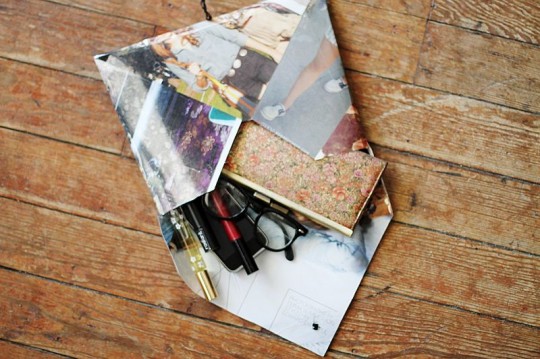 The crafty/clever Elsie from A Beautiful Mess Blog has outdone herself in the DIY department. This magazine clutch is so innovative. I really like the all over prints on this clutch – oooh, all over prints, does this sound familiar?
Her instructions to make your own is as follows:
1. Supplies: magazines, laminating sheets, embroidery thread, scissors. 2. Begin by ripping out your favorite magazine pages for your clutch. 3. After you've picked your favorite, assort them in a collage and apply the laminating pages directly on top. We went really slow with this step, making sure the laminating sheets lined up perfectly. Once you've the covered the entire area, cut it into a perfect square. 4. Then, begin forming the clutch by folding three corners to the middle and securing them in place with another laminating sheet. 5. Next, cut the corners of the sides, making the top corner able to fold down farther. 6. Lastly, attach a hook and button so you can close it shut!
Source: A BEAUTIFUL MESS