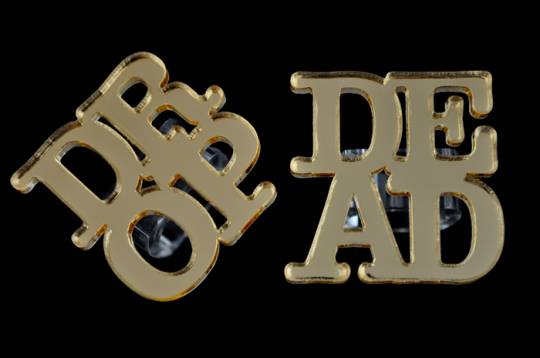 Sometimes subtle is just not the right look. There comes a time when a girl just needs to shake things up and shock a few people.
Enter Accessory Freaks, a UK based Jewelry brand that we're totally vibing on right now. We think this is just the right thing to brighten up a dreary winter morning!
Owner Pam Sami says, "I created Accessory Freaks with fun in mind as I wanted to add an element of fun into getting dressed in the morning, we all need a bit of fun in our lives. We love to create pieces of art people can wear."
We're especially loving the "Drop Dead" ring set. Seriously, that might be exactly what you need at 7am in the morning when people are just a little too happy. If you're a night owl, on the other hand, throw on an Accessory Freaks statement necklace and your favourite little black dress and let the night begin!
These are the perfect accessories for the girl who wants something that matches her personality – think bold, quirky, with lots of character and a splash of wicked cool.