A note from the man that I sincerely hope needs no introduction, Johnny Cash.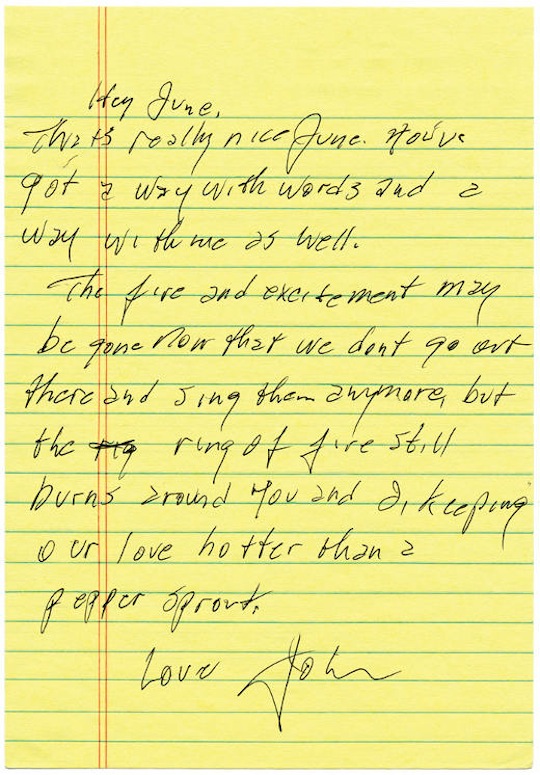 Hey June,
That's really nice June. You've got a way with words and a way with me as well.
The fire and excitement may be gone now that we don't go out there and sing them anymore, but the ring of fire still burns around you and I, keeping our love hotter than a pepper sprout.
Love John