.
Here at WAH HQ we love a good puppy cuddle. With our beautiful babies Bear & Moose spending their days chilling out with us in the office, listening to cool tunes, licking the models faces and occasionally chewing a shoe or two, it goes without saying that we consider our pets our family. So when we stumbled upon a little puppy publication called FOUR&SONS we had to had to share it with you. Not only do they LOOOOVVVVE dogs just as much as we do (which is A LOT), but they match our passion for design, culture and creativity too. A world where puppies and culture collide? YES PLEASE!
Curated out of Melbourne, Four & Sons is the epic creation of designer Marta Roca. In constant amazement of the love, bond and relationship between dogs and humans, the publication aims to provide an artistic canine-centric vision of art, community, people and products. From ceramic dog tea cups, stylish gear for the modern mutt, to incredible and innovative editorials, both in print and online Four & Sons have created something really special.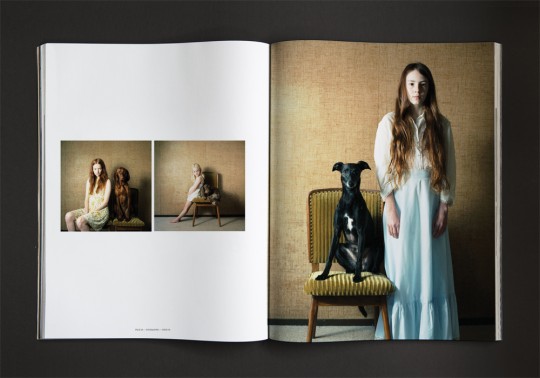 For a modern take on puppy love visit Four & Sons full website here and purchase Issue 1 of Four & Sons here.
Follow their instagram feed @fourandsons
//